Mrs. Williams-Lee- Middle School Spanish Teacher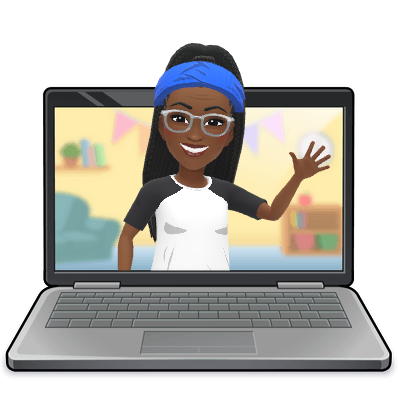 Welcome to the 4th and final quarter of the school year! Please remember to check our Google Classroom for the Google Slides, videos from the lessons and assignments. If your scholars need help completing assignments, I am available to work with them during my office hours. My office hours are Monday-Thursday from 2:00 to 4:00. I can be reached by email clicking on the "Send email" button on the left. You can also click "Subscribe" to receive notifications when I update this page.
Telephone: 301-531-4073.    Email: a.williamslee@mmbethune.org
¡Bienvenidos al cuarto y último trimestre del año escolar! Recuerda consultar nuestro Aula de Google para ver las presentaciones de Google, los vídeos de las lecciones y las tareas. Si sus eruditos necesitan ayuda para completar las tareas, estoy disponible para trabajar con ellos durante mi horario de oficina. Mi horario de oficina es de lunes a jueves de 2:00 a 4:00. Puedo ser contactado por correo electrónico haciendo clic en el botón "Send email" a la izquierda. También puede hacer clic en "Suscribe" para recibir notificaciones cuando actualice esta página.
Teléfono: 301-531-4073
Email: a.williamslee@mmbethune.org
Remember to be on time and camera ready.
Recuerde estar a tiempo y listo para la cámara.
Zoom Office Hours: Link will be posted in Google Classroom
Zoom Office Hours: El enlace se publicará en Google Classroom
Q4 Week 3 at a Glance: Virtual Field Trips (Cuba, Mexico, Puerto Rico and La Sagrada Familia)
Objective: Students will be able to experience, learn about and compare and contrast a selected Spanish-speaking country or historical landmark.
Standards:
Communication Standard 1.3: Students present information, concepts, and ideas to an audience of listeners or readers on a variety of topics.
Comparison Standard 4.2: Students demonstrate an understanding of the concept of culture through comparisons of the language studied and their own.
Asynchronous Activities for Grades 5th (Thursday), 6th (Wednesday and Friday), 8th (Friday)
- Students will complete NearPod activities that will be placed in Google Classroom
Live Zoom Lessons for In-Person Students and Virtual Students: 6th (Monday) and 5th (Tuesday)
- Students will complete NearPod virtual field trips.